Community Spotlight – Simon
3
minute read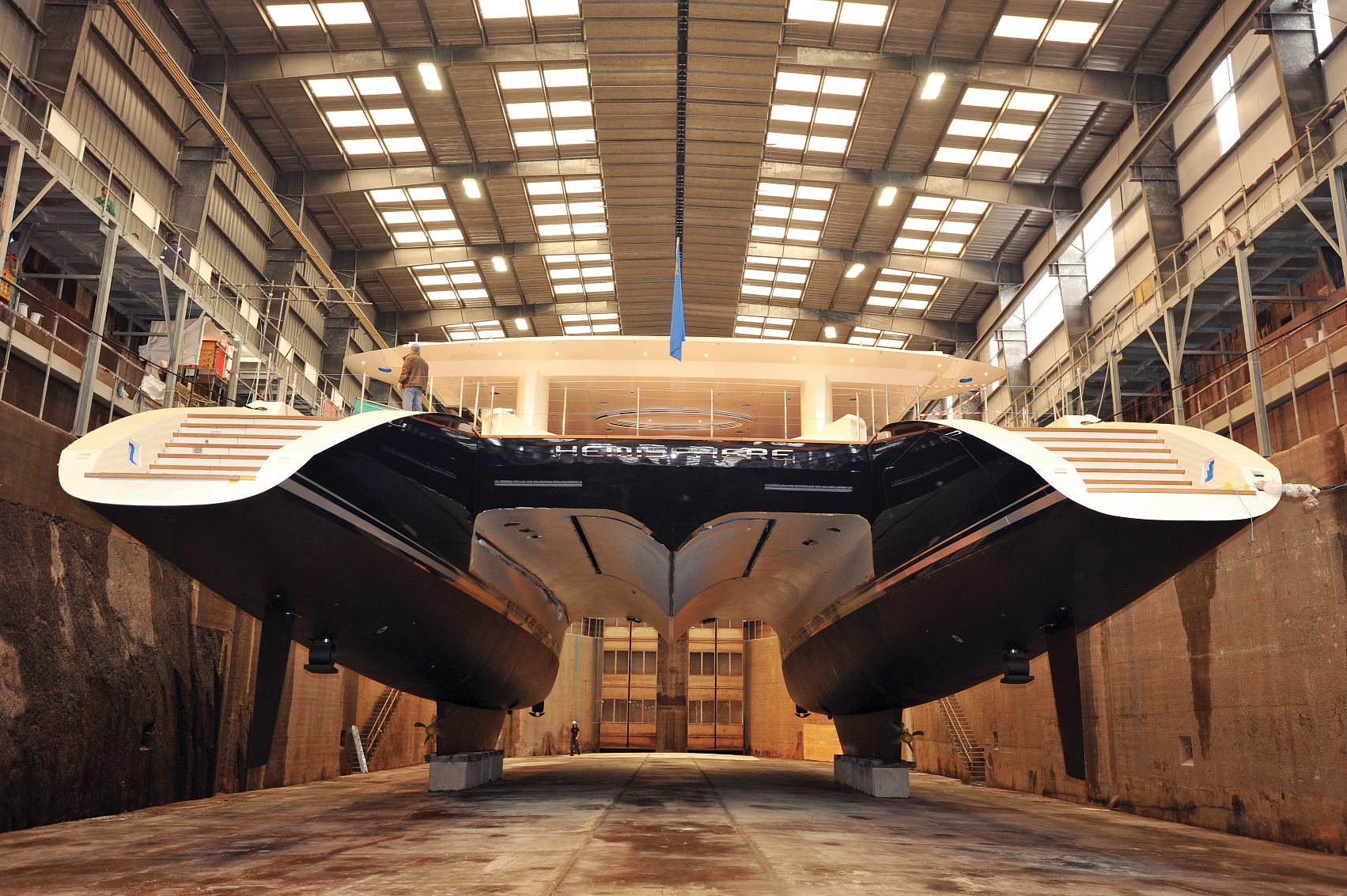 Congratulations to this week's feature, Simon Hooper!
Simon is the IT & Systems Development Manager for Pendennis, which is a super yacht builder and re-fitter based primarily in Falmouth, Cornwall, UK but also with a new facility in Vilanova, Spain. Initially starting on a 3-month temporary basis whilst waiting to join the Navy, Simon decided to stay with the company as he could see the potential. Fast forwarding 20 years later, he is now a Senior Manager & Shareholder.
What are your daily activities?
As we try and do most things in house my day-to-day role can vary, I gave up trying to fully plan my working week in advance years ago. I have a good team so management-wise it's pretty easy.
My working day can be anything from end user support, writing SQL, designing new systems or dealing with server issues.
I try and put back some time to read the IT news sites and this group's posts of course.
What are some perks of working in the job?
Sometimes when we launch boats the owners put on a party and all employees and their families are invited, this is a chance to show our families around the finished yachts. Some of these projects are amazing.
Think about having a couple of million to spend on a battlestation set up and see what you come up with.
What originally got you interested in the IT industry, where did you start out?
I didn't really get into IT until college. I was really into sports when I was younger, I had a Gameboy but that was about it. I decided to do A level computing and enjoyed it, although I haven't touched Pascal since. I went on to do a Finance degree and that's when got my first computer a 386 that had been upgraded to 486! Starting off in Finance I had more exposure to IT, this was back in 2k when a lot of finance departments also looked after IT.
I managed to get a second desktop from work and put Linux on it. To build an OS from ground up is really rewarding and a good way to learn. I got promoted to Contract Administration manager after 5 years, automated most of the processes involved, then became the IT manager. We now have more computer users than the total number of employees when I first started at the company!
Any certifications or related education prior to starting out?
I have an A Level in Computing, an HND in Business & Finance and a Degree in Business Administration.
Although not directly IT based, I think it gives me a good understanding of what IT needs to achieve in a business and design the systems we put in appropriately.
Do you have any other qualities that helped you?
I'm quite competitive but laid back at the same time (if that makes sense). I also like things to be done right but have come to realise that perfection is not possible most of the time so you need reach a happy medium.
What are your career goals?
Realistically I think I am at the optimal point in my career. I have quite a good work/life balance and live in a really nice part of the UK. That said, IT moves so quickly so my main goal is to keep the company using the right technology and making sure that the technology used is secure and compliant. C19 has highlighted that a lot of legacy business applications' days are numbered, and this is where a lot of future effort will be.
What certifications or technologies are you working on?
I'm GDPR certified so that's an ongoing requirement. Technology wise, it's all centred around Office 365 and the cloud at the moment. Tablets are now becoming true desktop replacements for the majority of our workers and we are looking to embrace this more.
---
Want a chance to feature in our newsletter in the near future?
---
---